2022 IF News
Biomaterials Research 2022 Impact Factor: 11.3
Q1 in Biomedical Engineering (5/96)
Q1 in Biomaterials Materials Science (3/45)
Aims and scope
Biomaterials Research is an open access journal that publishes articles on all aspects of biomaterials research. The journal covers the interdisciplinary fields of biomaterials research, including novel biomaterials, cutting-edge technologies of biomaterials synthesis and fabrication, and biomedical applications in clinics and industry.
Why publish your article in Biomaterials Research?
We are the leading open access journal covering the interdisciplinary fields for biomaterials research.

We ensure that your article can be easily discovered, accessed, understood, used and shared - and act as a springboard for further discovery.

Our renowned editorial team offers expert early guidance for researchers, helping transform ideas into discoveries.

By combining rigorous expert assessment with our extensive peer review network, we provide a swift service with the highest standards.
Winner of the 2021 Biomaterials Research Award
We are pleased to announce the following article as the winner of the 2021 Biomaterials Research Award:
Recent advances in transdermal drug delivery systems: a review
Woo Yeup Jeong, Mina Kwon, Hye Eun Choi & Ki Su Kim
Biomaterials Research volume 25, Article number: 24 (2021)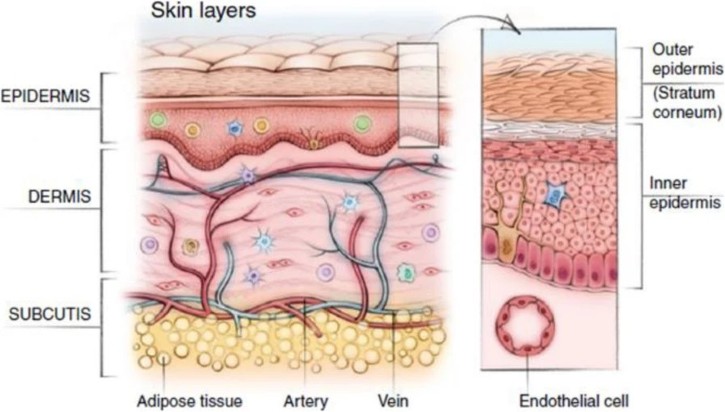 Winner of the 2020 Biomaterials Research Award
We are pleased to announce the following article as the winner of the 2020 Biomaterials Research Award:
Electrochemical biosensors: perspective on functional nanomaterials for on-site analysis
Il-Hoon Cho, Dong Hyung Kim & Sangsoo Park
Biomaterials Research volume 24, Article number: 6 (2020)

Funding
This journal was supported by the Korean Federation of Science and Technology Societies Grant funded by the Korean Government(Ministry of Education).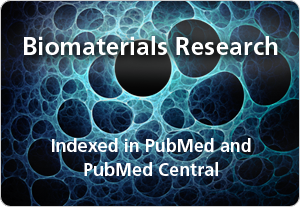 Indexing
We are pleased to announce that all articles published in Biomaterials Research are included in PubMed, PubMed Central and DOAJ. Biomaterials Research has also been accepted for indexing in Scopus, and the articles will be added very soon.
Print subscriptions
Open access articles are published online in Biomaterials Research each month.
Archival content
Biomaterials Research was founded in 1996 and transferred to BioMed Central in June 2014. An electronic archive of articles published between 2004 and March 2014 can be found here.
Annual Journal Metrics
2022 Citation Impact
11.3 - 2-year Impact Factor
2.905 - SNIP (Source Normalized Impact per Paper)
1.796 - SJR (SCImago Journal Rank)

2022 Speed
11 days submission to first editorial decision for all manuscripts (Median)
94 days submission to accept (Median)

2022 Usage
467,293 downloads
303 Altmetric mentions